RECENT SOLO RELEASE - "Opening the Gate"

Solo Native American flute & hammer dulcimer music

*NOMINATED BEST NATIVE AMERICAN ALBUM*
2007 N.A.R LIFESTYLE MUSIC AWARDS
*Bill Binkelman's Top Picks for 2007

A pristine realization of GRAMMY nominated artist, Gentle Thunder, weaving her grand hammer dulcimer, Native American flutes and a taste of her percussion artistry. Share the embrace of spirit as she lovingly opens the gate and welcomes you home to her heart.

Gene Bates - Whispering Wind Magazine writes:
"An alluring alliance of Native American flute, grand hammer dulcimer and percussion, this multi-instrumentalist is hitting on all cylinders on her latest release. The performances are strong, the songwriting is solid and the arrangements are flawless. The energy emitting from this CD is phenomenal!... Another triumph for Gentle Thunder, 'Opening the Gate' is irresistable!" (read full review)

REVIEW BY BILL BINKELMAN ~ NEW AGE REPORTER

This album ON SALE direct from Gentle Thunder (see top of page) or on iTunes
Look for Gentle Thunder LIVE in concert near you.


"Beyond Words" with Will Clipman & AmoChip Dabney

**GRAMMY AWARD NOMINATED** BEST NEW AGE ALBUM**
Experience the distinctive sound of Gentle Thunder on grand hammer dulcimer, drums and Native American flutes, enveloped in the earthly pulse of Will's pan-global percussion and woven throughout are Amo's exquisite textures on piano, keyboard, bass and soprano sax.


Read Review iTunes/ All Music -(pdf) by Alex Henderson
Read Review of Mpls, MN Concert -(pdf) by Bill Binkelman

Nominated 2006 Indian Summer Music Awards~Best Contemporary Instrumental
Nominated for 2006 New Age Reporter Awards~Best Native American Album
#27 overall for 2006 NEW AGE REPORTER TOP 100 CHARTS

This album ON SALE direct from Gentle Thunder (see top of page), iTunes and many stores! Join us LIVE in concert for an experience beyond words.
"Winds of the Heart"

An hour of solo Native American flute music
**Hit #15 on top 100 album downloads on iTunes / Top 100 New Age Reporter**

Feel your breathing deepen as you relax into this expansive meditation of solo Native American flute music. Allow yourself to be gently guided into the mystery of your own unfolding.
This album ON SALE direct from Gentle Thunder (see top of page) or iTunes.
"Awakening Remembrance"

Solo hammer dulcimer music with other light accompaniment
**Charted in top 100 New Age Reporter**

Like an exquisite rose, this music is soothing, passionate, inspiring, and deeply grounding. As the strings of the Hammer Dulcimer resonate, you will experience an opening, allowing you to relax deeply into connection with yourself and the magnificent web of life.
This album ON SALE direct from Gentle Thunder (see top of page) or iTunes.
Experience Gentle Thunder's contribution on these other amazing artist's projects...
***********************************************************************************
Mariee Sioux - "Faces in the Rocks"

*Co-produced by & featuring Gentle Thunder
on Native American flutes & percussion*


Gentle Thunder is honored to join singer/songwriter Mariee Sioux on her debut album as a co-producer and offering her Native American flute and percussion artistry. This young artist is a pure hearted powerful writer whose dazzling debut album weaves together her strong yet sweetly cooing vocals, spry delicate finger picking guitar technique and the poetic interpretations of the universe's deep truths and interconnectedness that have intrigued her since childhood. The contributions from all the other musicians including: her father Gary Sobanya-mandolin, Jonathan Hischke-bass guitar, Maggie McKaig-accordian, Luke Janela-cello, Lee Bob Watson, Jeremiah Conte, Dana Gumbiner-background vocals and engineer/co-producer Dana Gumbiner round out this record to make it a magical creation...truly a great record! Each spin invites listeners to be the cast in Mariee's entrancing tale with a journey ahead that is only beginning.

Mariee Sioux's Facebook page


THIS ALBUM NOT ELIGIBLE FOR DIRECT ORDERING FROM GENTLE THUNDER!!
It will be re-released and ON SALE SOON so stay tuned for details.



NEW DVD/CD COMBO!
"Yoga- Breath by Breath"

Amy Cooper guides the practioner through a yoga practice to the original Native American flute music by Gentle Thunder.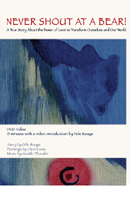 $20
To Purchase DVD E-mail: GT@gentlethunder.com

"Never Shout At A Bear" DVD
A true story by Pele Rouge about the power of love to transform ourselves and the world.
In this 15 minute video, Pele Rouge tells the true story of her encounter with a bear in the mountains of southern Colorado in 2001. Told as a teaching story for all ages, the video is illustrated by breathtaking paintings by Outi Kuma and original music by Gentle Thunder.
---
As wind blows through the hearts of the trees they sing, dance deep in their roots, become stronger and give the breath of life.
Trees offer their give away for paper, for our homes, for heat, and musical instruments.
It is my honor to offer the breath of life back to the trees, and all life, as I play my flutes, drum and hammer dulcimer from my heart and naturally complete the circle of the giveaway.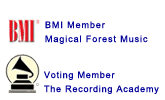 Home | Music | About GT | Calendar | Press Kit | Contact | Links | Copyright © Gentle Thunder